On the 18th of November, Securitize, a US-based digital securities issuance platform, won the Token Issuance Award at the Tokenized Assets & Digital Securities Awards 2020 (TADS). Jamie Finn, the co-founder and president of Securitize shares some insights on the company in this interview:
What does this award mean for your company?

"Since founding Securitize after the successful tokenization of SPiCE VC in 2017, we have been focused on advancing the security token industry and proving that security tokens are in fact the future of private capital markets. Getting recognition by winning the first annual TADS award in our category validates our efforts and means we are a part of helping to move our industry forward."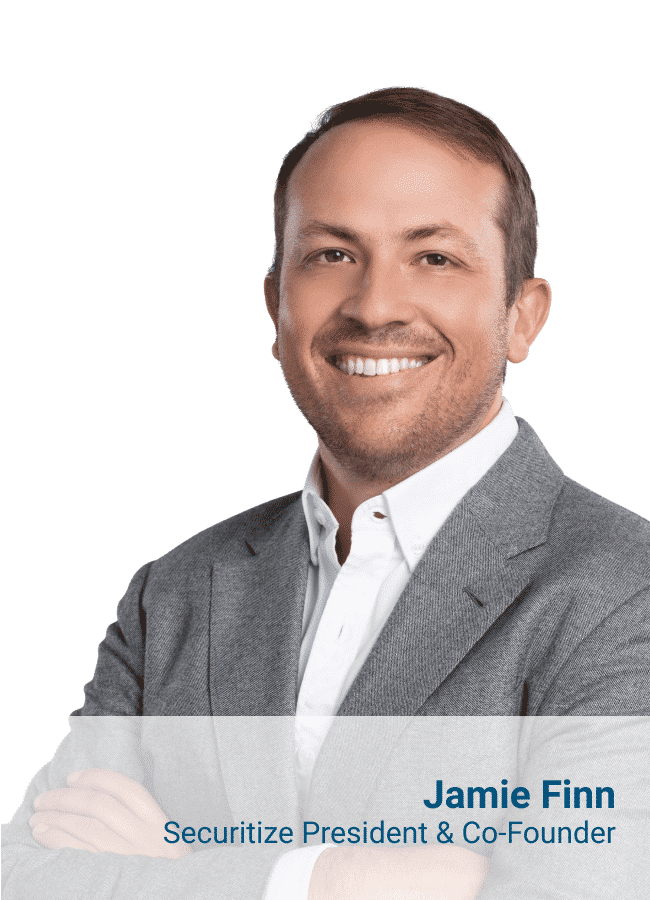 What role do you think Securitize plays in the industry?
"Securitize is reinventing private capital markets by delivering trusted end-to-end security token solutions that leverage our leading blockchain technology. Our technology increases access to private markets while simultaneously making them more efficient, compliant, and liquid. Since 2017 Securitize has led by example and forged a path to our success by delivering technology that is compliant, efficient, and effective."
How do you see the token economy changing in the future?
"2021 will be a pivotal year for Securitize as we roll out new services made possible by our broker-dealer and alternative trading system (ATS) acquisition. The new services will allow Securitize to address a significant opportunity in private capital markets. In 2019, private capital markets raised more than double that of public markets — $2.9T versus $1.4T (according to the World Federation of Exchanges) yet the trading volume of private markets was 330 times less than public markets during the same time period. In addition, the $2.9T the private markets raised in 2019 was done with only 2.5% of eligible accredited investors participating. By 2023 private capital markets are projected to be worth $14T (according to Prequin). In contrast, the nascent digital securities market has a current market cap of only $500M (according to Security Token Market) indicating that the digitization of private markets has only just begun." "The digitization of private markets has only just begun." @finnstr, co-founder of @Securitize – winner of the Token Issuance Awards 2020 at @TADSAwards Click to Tweet
More articles about TADS 2020:
Flovtec wins Asset Management Award at TADS 2020
2020 TADS Awards Winners Announced At "TADS AWARDS GALA 2020" Presentation Ceremony Hosted in Hong Kong
For more information: https://thetokenizer.io/2020/11/26/securitize-wins-token-issuance-award-2020/